Welcome to the world of small business! As a small business owner, your website is your virtual storefront. It's your chance to make a lasting impression on potential customers and stand out from the crowd. This is where expert web design comes in!
Web design can be the difference between a thriving online presence and a forgettable one. A well-designed website provides the credibility and professionalism that small businesses need to attract and retain customers. So, how can expert web design catapult your small business ahead? Let's find out!
Key Takeaways
Web design is vital for small businesses to stand out online
An effective website can establish credibility and professionalism
Expert web design can help businesses surpass competitors
The Impact of Web Design on Small Businesses
Web design is a crucial factor in the success of small businesses in the digital age. A well-designed website serves as a virtual storefront and a primary point of contact for customers. It can also establish trust and credibility, boost brand awareness, and increase conversions. In contrast, a poorly designed website can turn away potential customers and even harm the reputation of the business.
A visually appealing and user-friendly website can help small businesses stand out from competitors and attract and retain customers. With so many businesses vying for attention online, having a website that is easy to navigate, informative, and engaging is more important than ever.
The Importance of Online Presence
In today's world, having a strong online presence is not just an option, it's a necessity. With a website, social media accounts, and other online platforms, small businesses can reach a wider audience and expand their customer base beyond their local community.
This is where effective web design comes into play. A well-designed website can help small businesses establish a strong online presence and engage with customers in meaningful ways.
By investing in expert web design, small businesses can ensure that their online presence accurately reflects their brand identity, provides a seamless user experience, and meets the needs of their target audience.
Understanding the Elements of Good Web Design
Good web design goes beyond just aesthetics; it needs to be functional as well. The following elements are essential in creating a seamless user experience:
| Element | Description |
| --- | --- |
| Layout | The arrangement of visual elements on a webpage should be visually pleasing and easy to navigate. A clear hierarchy of content helps guide the user's attention to the most important information. |
| Colors | The careful selection of colors can evoke emotions and aid in branding. Colors should be used consistently throughout the website to ensure visual continuity. |
| Typography | The choice of fonts can impact the readability and tone of the website. Fonts should be legible, appropriate for the content, and used consistently. |
| Navigation | The navigation menu should be easy to locate, logically organized, and provide a clear path for users to access the desired content. |
By implementing these design elements, businesses can create a user-friendly website that encourages engagement and drives conversions.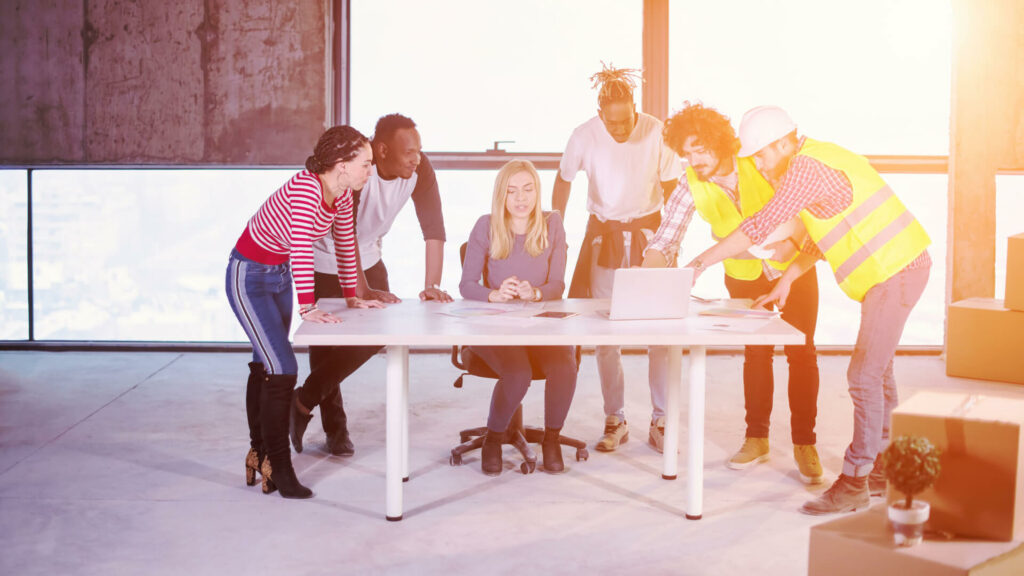 The Importance of Mobile Optimization
In today's world, it's essential for small businesses to have websites that are optimized for mobile devices. With the increasing use of smartphones and tablets, more and more people are accessing the internet via mobile devices. If your website isn't optimized for mobile, you could be missing out on a large number of potential customers.
One way to ensure that your website is mobile-friendly is to use responsive design. This approach involves designing your website in such a way that it adapts to the screen size of the device it's being viewed on. This means that regardless of whether a user is viewing your website on a desktop computer or a smartphone, they'll have a seamless experience.
Mobile optimization also means making sure that your website's load time is fast. Mobile users are often on-the-go and don't have time to wait for slow-loading websites. There are several techniques that can be used to optimize website performance, including image compression, caching, and code optimization.
By optimizing your website for mobile devices, you can ensure that your business is accessible to a wider range of potential customers. This can lead to increased traffic, higher engagement, and ultimately, more sales.