A website is not only the foundation of your marketing presence but also a powerful tool for unlocking insights about your customers and target audience. By analyzing data such as what content users spend the most time reading and how they find you online, you can optimize your website and marketing strategy to better serve your target audiences. However, how can you find this data and determine if your website is truly performing well and achieving your marketing objectives?
In today's data-driven marketing industry, reporting tools are available to help you measure and benchmark key performance indicators (KPIs) and overall site performance. To learn more about these tools and which KPIs to track, keep reading!
What Website Reporting Tools Are Available?
To gather the KPIs and other critical data needed to track your website's performance, the first step is to set up a Google Analytics account. Additional options, such as Google Search Console, are available to help you dive deeper into your website's performance. Both Google Analytics and Google Search Console are free for businesses with an existing Google account. Let's take a closer look at each tool!
Google Analytics
This free tool collects user data from each website visitor using page tags and coding. Google Analytics can then generate reports with data such as the number of new users, bounce rates, average session duration, page views, and more to help you identify user trends and patterns, as well as overall website performance. It's important to create a Google Analytics 4 (GA4) property before July 1, 2023. This updated tool will have a heavier focus on active users compared to the standard Universal Analytics (UA). Come next summer, UA properties will no longer process data, so it is important to make the switch. If you currently have Universal Analytics, but need GA4, contact our team for support.
Google Search Console
This free platform provides tools and reports to help you measure your site's search traffic and performance, fix issues, and improve your site's visibility in Google search results. This tool is crucial for tracking impressions, clicks, and your organization's position on Google Search.
In addition to the platforms listed above, several other paid platforms, such as SEMrush, are available for businesses and provide premium data as well as analytical tools. Need help identifying which website reporting tools are right for your business or setting up an account? Get in touch with our team of digital marketing experts today!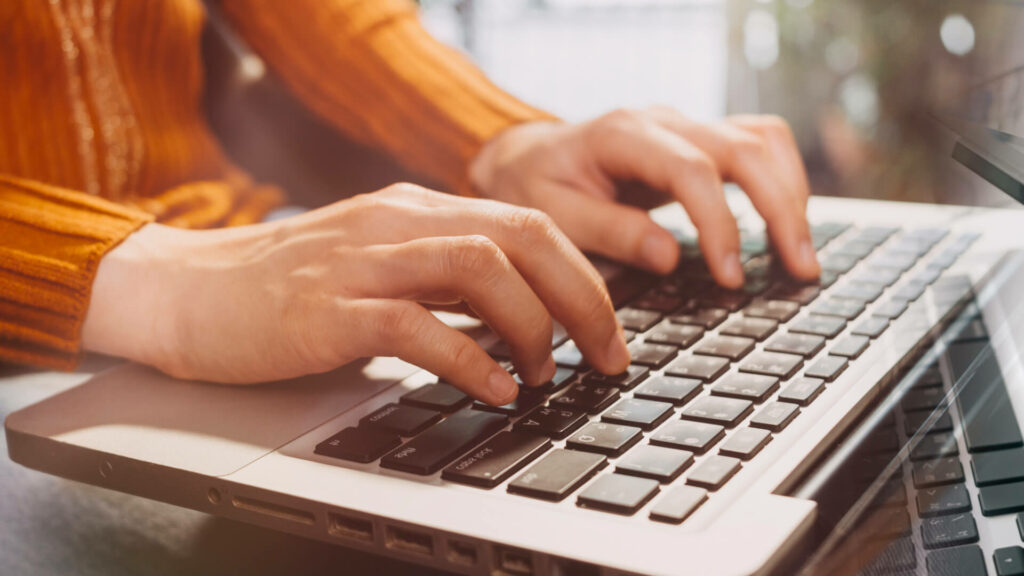 What Website Metrics Should You Track?
Once you have Google Analytics and any additional website performance tracking tools set up, they can pull data and reports to help you measure and benchmark site performance, conversions, and other KPIs that align with business goals. While these reports and numbers may seem overwhelming, once you know which metrics to focus on, tracking your website's performance can deliver valuable returns.
At Pixel & Hammer, we recommend tracking and monitoring data acquisition, performance, and user experience through the following metrics:
Website Visits – This metric shows how many times a user visited your website. You can track new users (individuals who have never visited your website before) and total users (new users and recurring users combined). Website visits can also track individuals who visited your site multiple times, giving you a sense of how many people are finding you and if they are coming back.
Sources – The sources of website traffic show where users came from to get to your website. Some of the most popular sources include organic traffic from search engines like Google and Bing; direct traffic to the website, such as typing in the URL; and referral traffic, such as users that ended up on your website from another domain. Other sources of traffic such as social media marketing, email marketing, paid search advertising, and other marketing efforts can serve as website traffic sources. It is important to know which channels are bringing the most visitors to your website, so you can focus your efforts on those sources.
Leveraging UTM (Urchin Tracking Module) codes – snippets of text added to the end of a URL you are using in online outreach – can help you more easily track where website traffic comes from, what content is creating the most interest, and other key factors that can take the value of source data to the next level (stay tuned for more on the power of UTMs in an upcoming blog).
Search Terms – These are the words and/or phrases users search to find your website. Using tools like Google Search Console and paid platforms can help identify what terms users are searching for to find you, as well as help you pinpoint areas of opportunity to develop content with keywords that may not be performing as well as you would like.
Pages Per Session – This KPI tracks the average number of pages that a user visits on your website within one session. Pages per session helps show overall engagement by users within your website. Using internal links and calls-to-action within your website can help boost this priority metric.
Average Session Duration – This metric tracks how much time a user spends on your website within one session. Like pages per session, this metric helps show the overall engagement of your website. You can increase your average session duration through internal links and calls-to-actions, as well as ensuring you are publishing content that is important to your audience.
Bounce Rate – This metric demonstrates the percentage of users who enter a page on your website and then leave the page without going elsewhere on the website. According to HubSpot, the average bounce rate varies by industry, but the average across the board is under 70 percent. A bounce rate above 70 percent could imply a variety of issues with your website, including a poor user experience.
Page Speed – Page speed impacts the performance of your website in a variety of ways. A website that takes a long time to load content can be perceived as broken and unprofessional and can result in a poor user experience, as well as search rankings. It is also important to monitor your website's page speed on a regular basis using a tool such as GTmetrix.
Demographics & User Data – Platforms like Google Analytics can help provide important demographic information about your website users like age, gender, geographic location, language, the device they are using, and more. Understanding the demographics of your audience can help you better tailor your content and messaging to key target audiences.
Regularly measuring the KPIs listed above will provide insight into how your website is performing, as well as help you determine what type of content you should produce, the channels you should be most active on, and other information about your target audiences. The beauty of digital marketing is that it doesn't have to be a guessing game. When you use the analytics gathered from your website and overlay them with insights from your other online and offline marketing activities, you can begin to see what's driving results, generating leads/sales, and supporting your overall business goals. For example, taking a look at user shifts and patterns following the launch of a social media campaign or paid digital ad effort can help you measure success and discover opportunities for ongoing optimization. In the end, benchmarking data against other marketing efforts can provide information on what is working well and provide ways you can enhance your overall marketing strategy to better serve the wants and needs of your consumers.
Monitoring and analyzing website data can help you make informed decisions about your marketing strategy and better serve your target audience. By utilizing reporting tools like Google Analytics and tracking KPIs like website visits, sources, search terms, pages per session, average session duration, bounce rate, page speed, and user demographics, you can stay ahead of the competition and continue to optimize your website and marketing efforts. If you need help setting up or understanding these tools, don't hesitate to reach out to a team of digital marketing experts. At Pixel & Hammer, we specialize in website development, SEO, and digital marketing strategy. Contact us today to learn more about how we can help you maximize your website's potential and achieve your marketing objectives.
Let's Get Started
Ready to unlock the full potential of your website? At Pixel & Hammer, we understand that a website is not just a static online presence, but a dynamic tool for connecting with your audience, building brand awareness, and driving business growth. That's why we offer a range of digital marketing services, including website analytics and optimization, SEO, social media marketing, email marketing, and more.
Our team of experienced professionals will work closely with you to analyze your website data and identify areas of improvement, such as increasing user engagement, reducing bounce rates, improving page speed, and optimizing content for search engines. We'll also help you develop a comprehensive digital marketing strategy to drive traffic to your website, generate leads, and ultimately achieve your business goals.
With our proven track record of success and commitment to excellence, you can trust Pixel & Hammer to take your website to the next level. Contact us today to schedule a consultation with our team of experts and take the first step toward maximizing your website's performance.